Become an au pair in Germany
You are fascinated with German culture, historic places and medieval towns? You love taking care of children and would like to live abroad in a German host family? Being an au pair in Germany gives you the unique opportunity to experience everyday life in a different country while getting to know its language, customs and traditions first-hand. AuPairCare has a lot of experience and a long history advising and placing international au pairs in Germany. From your application to the end of the programme: We are a strong and reliable partner at your side - 24/7! As an au pair with AuPairCare in Germany, you will have the chance to attend German classes on a regular basis (sponsered by your host family) and receive the highest weekly salary earned with a German au pair agency.
Ready to take the first step?
Fill out your non-binding online application today and take your first step towards becoming an au pair in Germany.
Your benefits as an Au pair in Germany
flexible programme length between 6-12 months

year-round departure possible

monthly stipend of 260€

monthly pass for local public transportation

round-trip flights (if you commit to a 12-month stay)

all-inclusive insurance package 

monthly allowance of 90€ for a German language course

2 paid vacation days per month 

all-round support before, during and after your stay as an au pair in Germany

sponsorship of your au pair visa through your host family

detailed au pair contract beween you and your host family for your protection

regular au pair meetings with other au pairs in your area
Not enough time to be an Au pair?
Our English Tutoring Programme is a great alternative for any native English speaker who loves working with children, but does not have enough time for the au pair programme. As a tutor, you live in a German host family for 1-3 months, teach English to children and explore Germany in your free time. For more info contact us at tutor@ayusa-germany.org.
Ready to become an au pair?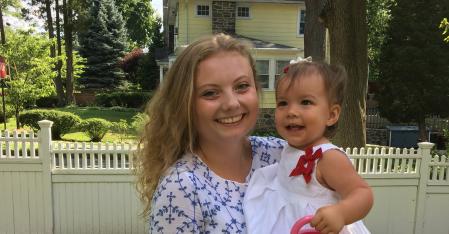 If you want to be an au pair in Germany, you need to be between 18 and 26 years old and hold a passport of the following countries: USA, Canada, Great Britain, Ireland, New Zealand, Australia, South Africa, Mexico, Ecuador and Venezuela (other Spanish speaking countries at request). Find out what other requirements you have to meet.
Read more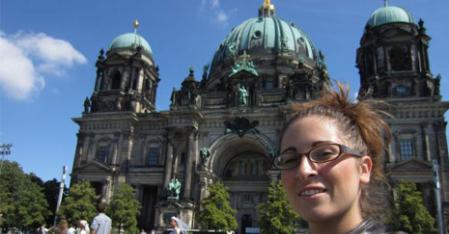 Our au pair programme in Germany offers many great advantages at a low cost. It includes an all-comprehensive insurance package, full room and board, a weekly stipend as well as other benefits. Learn more about the costs and advantages of our programme.
Read more
Your placement in Germany
Just like Germany itself, our host families are very diverse and can have different family constellations. The majority consists of families with two parents and two to four children between the years of 1 and 10. We try our best to take your regional preferences into consideration, however, we ask you to be open-minded about the location. We know from experience that it is most important to match with a family based on compatibility rather than placement preferences. Even if you don't spend your year in Germany in your desired region, you will have plenty of time and opportunity to travel the country in your spare time and explore other parts of Germany.
Currently, our host families live in and around the following places: Berlin, Duesseldorf, Frankfurt, Hamburg, Hanover, Karlsruhe, Munich, Nuremberg and Stuttgart.